ALTITUDE

In partner ship with the FIFA, a consensus statement on playing football at different altitude
was published in 2008 as part of a special issue on football and altitude.
Download PDF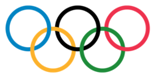 Following the 2011 meeting in Lausanne, the IOC released consensus statement on
thermoregulatory and altitude challenges for high-level athletes in the BJSM in 2012.
Download PDF

A position statement specific to altitude training for improving
team-sport players' performance has been published in 2013.
Download PDF
HEAT

Statement of the Third International Exercise-Associated Hyponatremia
Consensus Development Conference, Carlsbad, California,2015
Link

The American College of Sports Medicine released a position stand on
exertional heat illness during training and competition in 2007.
Link


There is also specific position statement on fluid replacement
by the ACSM (2007) and the FIMS (2012).
Link | Download PDF


The American Academy of Pediatrics (www.aap.org) published a policy
statement from the Council on sports medicine and fitness and Council on school health on climatic heat stress and exercising children and adolescents.
Download PDF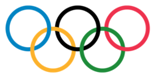 Following the 2011 meeting in Lausanne, the IOC (www.olympic.org/ioc) released consensus statement on thermoregulatory and altitude challenges
for high-level athletes in the BJSM in 2012.
Download PDF

The latest consensus recommendations on training and competing in the heat cover the acclimation / acclimatization, the hydration, the cooling strategies as well as recommendations for sporting organisations and event organiser. They are available on:
TRAVEL


The International Federation of Sports Medicine / Fédération Internationale de Médecine du Sport (FIMS, www.fims.org) published several position statements
for the traveling athlete and sports medicine professional.
Guidelines for the composition of the travelling medical kit for Sports Medicine professionals (2011)
Download PDF
Air travel and performance in sports (2004)
Download PDF.